The Book: Imagery In You: Mining for Treasure in your Inner World
This book is the heart of my work with imagery.  It is a clear and easy guide and resource for you.... a doorway for your own imagery.  Order through any links below, at any major bookseller, or contact me (use contact tab) and I'll send you a signed copy (16.95+$3 s&h)
order from Amazon
order from Barnes and Noble
order from Outskirts Press (bulk discount)
"Jenny Garrison has written a fine book  on Inner Work, stronger and more
readable for her feminine insight and wisdom."
Robert A Johnson, D. Hum. , (best selling author of "Living Your Unlived Life...", "Inner Gold..."We:Understanding the Psychology of Romantic Love", and others).
"Jenny Garrison, mother of two beautiful daughters, is one of the most genuine people I have ever met. Sincere, courageous, caring, creative. In her book, Imagery In You: Mining for treasure in your inner world, she has provided one of the most thorough introductions for entry into the imagination, this too long neglected dimension of deep knowing, wisdom, and healing that is the birthright of every human being. Clear, concise, beautifully written, this book should be in everyone's library."
Eligio Stephen Gallegos, PhD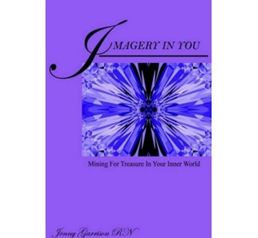 Imagery In You: Mining for Treasure in your Inner World
Available from most Digital Booksellers:
Barnes and Noble Nook e-book
Audio CD: Gentle Yoga with Jenny Garrison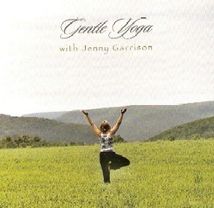 This CD leads you through a gentle yoga practice. With a voice that takes you right inside, Jenny leads you through a breath focused centering, a series of stretches that open and prepare the body for postures, 30 minutes of postures, and a 10 minute relaxation. Although this practice is gentle, it moves along nicely. This is a practice that will nourish mind, body and Spirit. You will find yourself returning to it time and time again.
Buy it from CD Baby
Buy it from Amazon
Jenny Garrison, Breathing Space