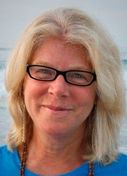 Jenny Garrison, RN  
Jenny Garrison teaches gentle Kripalu style yoga at Breathing Space Studio. This is yoga that focuses on listening to your body and working with what you find moment to moment and posture to posture. Every class begins with centering, and moves through pranyam (breathing practices), warm-ups, asana (postures), and deep relaxation. Emphasis is on linking movement with breath,and honoring your body and being.  This is a practice that is suitable for practitoners of all levels.
Jenny has been a student and teacher of imagery since 1991. She is the author of the landmark beginner's guide to deep imagery, "Imagery In You…Mining for Treasure in Your Inner World" and her new book, "Yoga with Trees.".     She brings to her expert guiding a clear, loving heart and a strongly spiritual base. A seasoned journeyer herself, she leads others competently and wisely. Her writing and her teaching presentations are informal and experiential, weaving mind, body and spirit in an atmosphere of discovery.
                 Her credentials include that of professional nurse, with imagery certifications from The Academy for Guided Imagery and The International Institute for Visualization Research. She is a Kripalu certified Yoga instructor and holds cetrtification in Past-Life Regression through the Trilogy Institute..
Jenny is author of the audio CD "Gentle Yoga with Jenny Garrison." She has served as a Past President of Imagery International , an organization who welcomes all who love imagery, and is dedicated to spreading the good word of Imagery. ( http://www.imageryinyternational.org)  Visit Jenny's website at http://www.JennyGarrison.com
Current Yoga classes run Sept-June Tuesdays 5:30-6:45 and Wednesdays 1:00-2:15pm $12 per class or $60 for 6 classes
570-439-2951 jenny@imageryinyou.com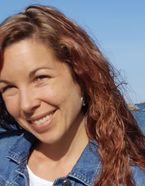 Stephanie Sweet
 Eagle Eye Therapy:Stephanie is a licensed Massage Therapist and 3rd level Reiki Practitioner! She offers Integrative Body Work for any body type. Stephanie is offering appointments for Massage and Aromatherapy! Massage Therapy services offer relaxation, rejuvenation, or repairing sessions. MAY 2017 DISCOUNT! Receive 10$ off your massage! Aromatherapy appointments offer relief from headaches, insomnia, anger, stress, anxiety, nausea, skin disorders and much more! Receive a free product with an aromatherapy appointment!
. Call for details and scheduling! 570-439-5890  sasweet08@gmail.com
Michael Hopko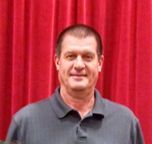 570-617-2006
Foot Reflexology $25
Reflexology of the Feet & Hands $30
Full Body Reflexology $65
A Foot Reflexology session is approximately 30 minutes and a Full Body Reflexology session is approximately 60 minutes.Reflexology sessions can be adjusted in duration and pricing upon request.      Reflexology is a gentle, soothing, therapy based on the manipulation and stimulation of reflex areas found on the feet, hands, and other parts of the body. 
What does Reflexology Do?Reflexology can relieve stress and tension within the body.  It improves the circulatory system and lymphatic movement and works to improve nerve function by unblocking impulse pathways. These benefits all work toward helping the body to heal itself by restoring balance to the body's energy system.  Reflexology encourages the body to return to its homeostasis, its natural state of balance.
Who can benefit from Reflexology?People of any age can benefit from reflexology treatments. The stimulation of the various reflex areas has a positive effect on the body's immune system.  Anyone suffering with aches and pains from the stress of daily life can find relief with reflexology.  Reflexology has a long history of promoting relaxation and revitalizing the body.
Full Body Reflexology
Full Body Reflexology is an alignment of the entire body from head to toe using a combination of the Natural Electro-Magnetic Process and Vitatherapy.  The Natural Electro-Magnetic Process is the applying of gentle soothing therapy to restore the body's natural balance and revitalize the body's cells.  The body's electrical energy is used in the Vitatherapy technique to revitalize, cleanse and stimulate the organs in the body by increasing blood circulation.A Full Body Reflexology session is approximately one hour. The session is conducted on a massage table so wear comfortable clothing.  A Foot Print picture is taken to help see how your body is aligned. Call and make an appointment to see how it feels to have your body aligned and rejuvenated. 
Jenny Garrison, Breathing Space